Ready To Bet On Spring Training? Too Bad, The MLB Isn't!
March 4, 2019
MGM has a data usage and promotion agreement with the MLB
MLB exhibition games generally have lower maximum bet limits
Spring Training is some players only opportunity to make a spot on the roster.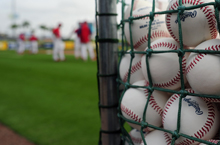 The MLB requested that spring training games be removed from betting boards on Monday, as reported by David Purdum of ESPN Chalk. First sent to the Nevada Gaming Control followed by the Pennsylvania Gaming Control Board and Mississippi Gaming Commission, the request stated that these games "carry heightened integrity risks" because clubs and players do not "perform at maximum effort on every single play".
Pennsylvania accepted the league's request and removed all of the betting odds on the exhibition games while Mississippi has considered removing them as well.
However, Nevada is playing hardball stating "we are not inclined to prohibit our licensed sportsbooks from taking wagers."
Spring Training In A Nut Shell
The MLB's concerns are coming out; however, there is limited evidence to support their claim.
Not only are these games filled with players who are trying their hardest to position themselves on the roster, but the betting lines have been offered on games like these for years.
Odds have been taken on NFL's preseason games, NBA's All-Star Weekend, and NHL's preseason without any problems in the past. Also, these types of games have a lower maximum bet amount due to the inability to properly analyze the game.
Joe Asher, CEO of William Hill-US, told the National Enquirer that banning this style of betting is only "pushing people to the offshore market" rather than removing it entirely.
The other five sports betting states with legalized sports betting, New Jersey, West Virginia, Delaware, Rhode Island, and New Mexico has not received the request from the MLB and are still offering betting lines.
Didn't The MLB Recently Name A Betting Partner?
In November of last year, the MLB and MGM agreed to a partnership which would name the entertainment company as the "official betting partner of the MLB".
This includes the league releasing official data and players wearing MGM patches on their uniform for international games.
The opening series, which will be played in Tokyo, Japan on March 20, will even be named after MGM as it appeared the league was embracing sports betting.
For a league that has been trending downward in the viewership department, betting on spring training games would have provided everything the league needs – more eyes on the game.
Now, we can only wonder if the other professional sports leagues will take a note of this request and consider asking the gaming commissions to remove their exhibition odds.