Legal Sports Betting In Iowa
When Iowa native John Wayne wasn't exploring the frontier, herding cattle, or shooting Yankees, he was playing the odds at his favorite sportsbook. Hawkeye State residents have some great opportunities for Iowa sports betting. With some of the best online books available, residents can follow the Duke's lead and join the world of web-based betting. Signing up is fast, fun, and free. All you have to do is open an account, make a deposit, and you'll be on the road to El Dorado in no time at all!
Chances are you are one of the many searchers who have tried to find a land-based book in the Hawkeye State. You've looked and looked and come up empty-handed. This is because federal laws only allow sports wagering venues to operate in Delaware and Nevada. That does not mean that you don't have any options, though. The online betting hubs that we recommend are in some ways better than the traditional land-based books. So come on, Pilgrim, and park you horse at an online sportsbook because, in the words of ole' Duke, "tomorrow is the most important thing in life."
Is Sports Betting Legal In Iowa?
Yes. You will have no trouble betting on sports in the Hawkeye State. What the law actually does is prevent state-sponsored bookmakers from operating in Iowa. This is why you will not find any land-based sports betting venues unless you go to Nevada or Delaware. The Professional and Amateur Sports Protection Act (PASPA) makes this so. However, the law does not prevent an individual from using an online book. There are some first-rate sites for you to look into that do not have to abide by US law because they function overseas.
You might still be a bit apprehensive about betting on sports because of PASPA. Rest assured, though, that PASPA only affects those who stand to profit from betting as a business...namely criminals. Even though PASPA relegates land-based sports wagering to just two states, the law is controversial and may soon be on its way out. Several states, New Jersey in particular, have recently attempted to have PASPA struck down on the grounds that the law is discriminatory and unconstitutional.
State Laws Regarding Legal Sports Betting In Iowa
Believe it or not, state law does permit establishments with liquor licenses to operate sports wagering pools if the games are publicly displayed. However, you may not bet more than 5 dollars and the total winnings pool may not exceed 500 dollars (Section 99b.6). Most states do not have such lenient provisions when it comes to betting. There are other forms of legal betting, such as casino betting and horseracing as well. Another section of the state code that relates to sports wagering is Section 99B.12, which contains a clause that prohibits an individual from participating in bookmaking. However, the language does not say anything about individuals placing bets. It only exists to prevent individuals from taking money on bets. The law targets those who stand to profit from bookmaking as a business. The average bloke who places a bet has nothing to worry about as far as getting in trouble with the law.
More: Read About Federal Laws
SportsBetting.ag
- Does SportsBetting Accept Players From My State?
Do you know the best place for making your picks on the greatest teams in the NFL or the MLB? Thousands of Iowa residents have already joined one of the best sports betting sites and you can too. SportsBetting.ag is a leader among online sportsbooks and they have lines on all the professional matches played, every year. Plus, they don't just stop at the highest level, collegiate and amateur leagues are also available for action. This sportsbook runs many different wager types for each contest, and you can find a plethora of ways to play the spread, the moneyline, or the exotic odds.
You're going to be amazed by the one-of-a-kind offer for their members. Did you know that returning players can get an additional 25% in bonuses on every deposit they make? There aren't many sites on the net with a lifetime bonus and if you use the code "FORLIFE" on the cashier page, you can take that instant bonus straight to the books. There's no doubt that the extra credit you get from this sportsbook can help you place a few more bets, win a little bit more, and grow your bankroll from the get-go.
Deposit Methods
Payout Methods
Bonuses
Mobile Play
Live Betting

✔

Credit/Debit Card

✔

Western Union

✔

MoneyGram

✔

Money Order

✔

My Cash/Gift Cards

✔

BitCoin

✔

Person to Person

✔

Cashier Check

✔

Money Order

✔

Debit Card

✔

My Cash/Gift Card

✔

BitCoin

✔

Pre-Paid

✔

50% New Player Bonus

✔

Free Play Rewards

✔

Point Mover Rewards

✔

$25 Free Live Betting

✔

✔
5Dimes Sportsbook
- One of The Top Online Sportsbooks for Iowa!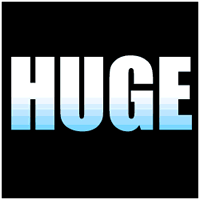 If you're a diehard football fan like me, let me give you the most valuable advice I can give anyone; Sports betting can make you thousands of dollars, just for being a fan, and if you're deciding on joining an online sportsbook, you should look up 5Dimes. Not only does this site have over twenty leagues to bet on, you'll find that they've made funding your account cheaper than any other site. In addition, with their reduced juice bonus, you'll take more of your money to the bank with every win. It's no surprise that this sportsbook's business model has propelled them to an upper echelon in sports wagering and millions of players from around the world trust this site with their dollars and their information.
5Dimes lets anyone join up and safely play the odds on the all of the major leagues and most of the minor/collegiate. This site is reputable and legitimate, and if you become a member, you won't need to be concerned with breaking the law by placing parlays on the pro games. This site is hosted off-shore from nearby Costa Rica, and their foreign home gives them immunity from federal laws that restrict bookmaking on our side of the pond. The feds aren't going to be able to shut down any international bookmaker and while the laws remain the same, they won't interfere with your membership or your ability to connect with any non-domestic betting site.
Deposit Methods
Payout Methods
Bonuses
Mobile Play
Live Betting

✔

Credit/Debit Card

✔

Western Union

✔

MoneyGram

✔

Money Order

✔

My Cash/Gift Cards

✔

BitCoin

✔

Person to Person

✔

Person to Person

✔

Cashier Check

✔

Money Order

✔

Debit Card

✔

My Cash/Gift Card

✔

BitCoin

✔

Pre-Paid

✔

50% New Player Bonus

✔

Free Play Rewards

✔

Point Mover Rewards

✔

$25 Free Live Betting

✔

✔
Sports Betting FAQ's For The State Of Iowa
Is Online Sports Betting Safe In Iowa?
Absolutely. All of the books that we support take security and safety very seriously. Not only do they function lawfully, but also they are very trustworthy. Millions of loyal members will tell you that these sites always pay out on time, every time. Also, it's highly unlikely that your personal information will ever be molested, because trusted sportsbooks are equipped with some of the most revolutionary security provisions on the planet. For example, most of them use high-level encryption, which means that all of the sensitive information is coded and unreadable to anyone without a special key.
What Is The Legal Sports Betting Age In Iowa?
In Iowa, the legal age for all types of betting is 21. This includes casinos, horseracing, state lottery, and sports betting. If you check the rules and regulations of most sports wagering websites, you will notice that the minimum age listed is 18. This is only for states with sports betting that do not have an age limit. It is more important to follow your state age law, so if it says you need to be 21, that's what you should abide by. Also, make sure that your account is set up so that an underage user cannot access your account. Otherwise, you could get in legal hot water. Although it is highly unlikely that the law will come knocking on your door, you should be aware of the repercussions, which include forfeiture of funds and account cancellation.
How Do I Find Iowa Sports Betting Sites?
Finding a sports betting site in Iowa is as easy finding a bushel of corn. However, just as not all corn bushels are safe to eat, not all sports wagering websites are safe to use. You need to make sure that the book you are signing up with is licensed and valid. Thankfully, you don't have to do much work in this department, because we have done it all for you. We have done a thorough probe of everything sportsbook-related on the internet, and have come up with a short list of some class-act sports sites that you can trust with your money and personal information.
List Of Popular Sports Teams In Iowa
Green Bay Packers (NFL)
Minnesota Vikings (NFL)
Minnesota Twins (MLB)
Minnesota T'Wolves (NBA)
Milwaukee Brewers (MLB)
Milwaukee Bucks (NBA)
Kansas City Royals (MLB)
Kansas City Chiefs (NFL)
Chicago Bears (NFL)
Chicago Cubs (MLB)
Chicago Bulls (NBA)
Chicago White Sox (MLB)
Iowa Hawkeyes
Iowa State Cyclones
Northern Iowa Panthers
Final Thoughts On Legal Sports Betting In Iowa
Sports wagering is a popular activity, there's no denying that fact. The people have spoken. Americans are saying "I want my sportsbooks," and the government continues to ignore their cries. Things may be turning around real soon, though. Sports betting is a multi-billion dollar industry. Do you know how much money people spend every year? $400 billion. That's no chump change. One look at Las Vegas will show you how much a state's economy could benefit from more relaxed laws. Between the popularity of online books and several states' recent attempts to challenge PASPA, we may be gearing up for some real change. Be part of the tide of history and join an online sports betting site at once!
Are Daily Fantasy Sports Legal In Iowa?
Iowa is one of the few states that does not allow daily fantasy sports sites to accept residents. The laws are actually pretty harsh. According to the state code, a person is not allowed to "participate in a game for any sum of money or other property of any value (725.7). You could get in trouble for using DFS sites, unfortunately. A misdemeanor or class 2 felony is possible.
More: States With Daily Fantasy Sports
However, a bill was recently proposed to exempt fantasy sports from Iowa's definition of "gambling." This bill, known as SB 166, is currently still in the House of Representatives and hasn't gotten very far. With popular opinion leaning toward daily fantasy sports, it is definitely possible that in the near future we will see the dawn of legal DFS gaming in the Hawkeye State. Most people agree that DFS is a game of skill and not a game of chance.
More: Legal Daily Fantasy Sites
DraftKings Daily Fantasy Sports
- Does DraftKings Accept Iowa Players?
Most people have heard of fantasy sports, but they might not be completely aware of the difference between traditional and daily. DraftKings offers daily fantasy sports, which, unlike traditional, lets you choose a new roster of players and enter a new tournament every week. With traditional fantasy sports, you were stuck with whatever players you chose and you had to wait it out for an entire season. DFS is better because it gives you much more control over your picks and you have more chances to win prize money.
In Iowa, the legality of daily fantasy sports is somewhat up in the air. Currently, Iowa law considers DFS gambling, and says that is against the law to participate. However, there is a bill called SB166 that was proposed on March 12, 2015, that seeks to exempt DFS from the definition of "gambling." The bill is currently in the House of Representatives, but has not yet gotten very far.. Still, there is the possibility that at some point, Iowa residents might be able to get in on the DraftKings action and participate in the games of skill that are daily fantasy sports!