States With Legal Sports Betting
Ever wonder about legal sports betting in the United States? Like really wonder. Not just assume that since you had heard somewhere it was banned, you were not able to do it. An assumption like that would be terribly misleading. With that in mind, we want to welcome you to SportsBettingStates.com, a site where wagering on sports and the laws surrounding it here in the United States is the primary topic. The goal here is pretty simple. We want to give you the best and most current information for prospective sports bettors for state sports betting. This is not just information on the current state of affairs either, but rather a general scope of options as well.
There are plenty of options regarding legally betting sports in the U.S. This is discussed from the perspective of both land-based and online sports betting. There are some states where land-based sports betting can be done, which we have plenty of pages covering this. Learn about where sports betting can be conducted legally, and the available sports that can be wagered because it can be different in certain places. All this and more will be covered.
Which States Have Land-Based Sports Betting In The United States?
Land-based sports betting can be done legally in the United States, but only one state has sportsbooks where you can bet everything imaginable, Nevada. Albeit placing legal sports bets is limited in terms of pure geography, federal laws do allow for certain states to participate and regulate legal sports betting. As a result, bettors in the U.S. of legal gambling age have the ability to review sports odds and lay down a wager. Federal laws are quite specific in what can and cannot be done, so the states which do have legal sports betting have a good handle on it.
Nevada - Nevada is the most widely accepted state to bet sports in the U.S. It is the most unrestricted state in terms of sports betting as well. Those in the Silver State are easily able to place wagers on a variety of sports, and a variety of different types of bets at a variety of land-based bookmakers. Sportsbook patrons get to take full advantage of straight bets, parlays, live betting and more. There is really just about everything one could imagine when it comes to betting on sports at the licensed sportsbooks in Nevada.
Las Vegas: Caesar's Palace, Bellagio, Palms, Harrah's
Reno: Harrah's Reno, Peppermill
Tahoe: Harrah's Lake Tahoe, MontBleu Resort Casino and Spa
Delaware - Not many people may realize this, but Delaware has been a trendsetter and a very important player in the fight for legalized gambling in the United States. Sports betting is actually legal at three different places. Betting sports in Delaware at these licensed sportsbooks is much more limited and no single game betting can take place. Nevada is the only state where single game sport betting can take place. Parlays are the only form of sports wagering for bettors in Delaware.
Delaware Sportsbooks: Dover Downs, Harrington Raceway & Casino, Delaware Park Racetrack
Oregon - Oregon sports fans are in a peculiar situation in 2017. An old federal law entitled the Professional and Amateur Sports Protection Act (PASPA) denies regulated sports betting to most of the union, yet Oregon happens to be somewhat of an exception. When PASPA came to be back in 1996, it had a clause in it that stated that any state that had regulated sportsbooks at least ten-years prior to the law passing would be exempt from it. Oregon was one of these states, although there are currently no state regulated land-based sportsbooks. Still, you and your friends can get together and enjoy some great sports betting, or you can create an office pool. So heighten the fun this season and get in on the action!
Montana - Montana is full of sports fans, and there are plenty of opportunities to wager on games in 2017. Montana was one of four states that were exempt from a law called the Professional and Amateur Sports Protection Act (PASPA), which banned sportsbooks in most of America. While the state doesn't have any current books, there used to be many, and those glory days might come around again soon. Many congress-people and sports fans are fighting to get rid of this outdated law that still denies that sports betting is skill-based. In the meantime, Montana residents can join in on an office pool, or gather some friends and create your own books. There are many ways to add excitement to this NFL season, so paint on your teams colors and go all out.

Are NV & DE The Only Sports Betting States?...Intro To Online Sports Betting In The USA
In fact the answer here is most definitely no. And the reasoning behind that answer centers on online betting. While there might be just a couple of states in the U.S. where land-based sports betting can be done, the entire country has the ability to access legal sport betting sites that allow players from the U.S. to sign up for an account and place real money wagers. Whether it's a single bet or a parlay, all betting options are on the table here, spanning many sports.
Essentially, it boils down to the fact that placing an online wager in the U.S. is legal. What the laws at the federal level attack are from the angle of the site operators. Bettors are only affected in the sense that U.S.-based sports betting sites are banned. Those based offshore not in the United States are happy to fill the void here. From an outside perspective, you really wouldn't be able to tell that these sites were not in the U.S. because they cover so many U.S. sports and leagues.
Is It Legal To Bet On Sports Online In The U.S.?
The answer here needs to explain some grey area on the topic. There are legal issues surrounding online sports betting in the U.S., because federal laws prohibit the operation of such sites from taking place within the borders. This is explained just below in some more specific detail about the laws. But what you should know is that the individual bettor can legally place the bet at a sportsbook allowing them to do so, not located in the U.S.
Bettors who choose to go this route will not have to worry about getting into trouble. And if you choose to go with a reputable site like the ones that we have already mentioned on this page, you can know going in that you will get paid out the winnings that you earned.
But at the onset of this answer we did mention the issue of federal laws, for which they do regulate what can and cannot be done from the perspective of online sports betting in the United States. Further down the page we'll list out and briefly explain the key aspects of the sports betting laws that all bettors should be aware, because it paints the necessary picture to ease your mind about why using reputable offshore sites is the way to go.
More: Is Online Sports Betting Legal?
Can I Legally Bet On College Football Online?
You can legally bet on college football online at any reputable sports betting site. Legal online sportsbooks are based offshore and licensed to accept American bettors. With no federal laws that prohibit using an online sportsbook and only a handful of states with any type of online gaming legislation, finding states with college football betting sites is easy.
Online Sports Betting Sites That Accept USA Players
Whether you live in Nevada or some state that has zero sports betting, placing bets online might still be a better way to go then betting in Las Vegas. The truth of the matter is that there are tons of online sportsbooks that accept USA players, including some of the largest betting companies in the world. Online sportsbooks offer options that land based sportsbooks have not even dreamed of like buying points, bonuses, and more.
The number of online sports betting sites that accept USA players may be high, but the number of trusted sportsbooks is very limited. There is less then 10 online sports betting sites that we reccomend at this time, and it has been that way for quite a while. The USA sports betting sites that we list have all been online for years and have solid reputations in the industry. No matter what state you live in, we have quality sports betting sites that will accept players from your state.
Check out the sites below and then click on the review to see if that particular sportsbook accepts players from where you live. If they do not, then one of the other ones do. There is not a single state that does not have at least a few sportsbooks that will accept them.
Bovada Sportsbook
- Does Bovada Accept Players From My State?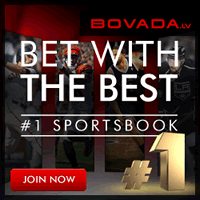 If you are looking at the possibility to place a bet online, you want to get familiar with the name Bovada. This is because Bovada Sportsbook comes in at No.1 on our list of top sports betting sites that are legal for the American player. This sportsbook happily accepts U.S. players, though if you reside in Maryland, Delaware, New Jersey, New York, or Nevada, unfortunately you will have to seek an alternative.
What you will find at Bovada is an exceptional list of sports that are available to place a bet on. Bovada works just like any sportsbook, where players can lay down money and win money if they get their wager correct. Among the sports offered, Bovada has a fantastic NFL section complete with game odds for every matchup on the schedule, plus Super Bowl betting lines up year-round.
Deposit Methods
Payout Methods
Bonuses
Mobile Play
Live Betting

✔

Credit/Debit Card

✔

Pre-Paid Card

✔

Western Union

✔

MoneyGram

✔

Rapid Transfer

✔

Check By Courier

✔

$250 Welcome Bonus

✔

Refer-a-Friend Bonus
BetOnline Sportsbook
- Does BetOnline Accept Players From My State?
You could live in Florida, New York, California, or anywhere in between and be accepted at BetOnline is you are the legal age to gamble. BetOnline Sportsbook is an American sports bettor's best friend, featuring a ton of ways to play for real money and bet on a number of sports.
BetOnline is a safe and legit sportsbooks for American players that has never had an incident of any payout to a player been missed. The Offshore Gambling Association regulates BetOnline and has never received a complaint. BetOnline is legal because they operate out of Panama; though cater to the American player, which you can easily tell simply by the design and content of the site.
Deposit Methods
Payout Methods
Bonuses
Mobile Play
Live Betting

✔

Credit/Debit Card

✔

Western Union

✔

MoneyGram

✔

Money Order

✔

Bank Wire Transfer

✔

BitCoin

✔

PrePaid/Gift Cards

✔

Person to Person

✔

Check

✔

Bank Wire Transfer

✔

BitCoin

✔

25% Welcome Bonus

✔

50% Reload Bonus

✔

$50 Free Mobile Play

✔

$25 Free Live Betting
SportsBetting.ag
- Does SportsBetting Accept Players From My State?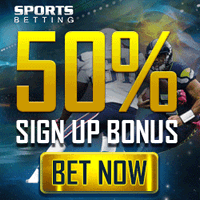 In your quest to find a great online sportsbook where USA players can create an account safely and play for real money, SportsBetting might just be the thing you are looking for. All 50 states are able to sign up here at SportsBetting, which is certainly a nice feature. Not every sportsbook allows this, but SportsBetting is one that does as long as you are at least 18 years old or the minimum age to bet in your state.
We trust SportsBetting for a number of accounts, and have had nothing but success and reliable service. We play here because it's legal to do, and it has a record of impeccable service and reputation. You won't hear of an American player legally old enough to gamble getting into trouble here. Based in Panama, the online sportsbook at Sportsbook is as good of an online sports betting site as you will find.
Deposit Methods
Payout Methods
Bonuses
Mobile Play
Live Betting

✔

Credit/Debit Card

✔

Western Union

✔

MoneyGram

✔

Money Order

✔

My Cash/Gift Cards

✔

BitCoin

✔

Person to Person

✔

Cashier Check

✔

Money Order

✔

Debit Card

✔

My Cash/Gift Card

✔

BitCoin

✔

Pre-Paid

✔

50% New Player Bonus

✔

Free Play Rewards

✔

Point Mover Rewards

✔

$25 Free Live Betting
5Dimes Sportsbook
- Does 5Dimes Accept Players From My State?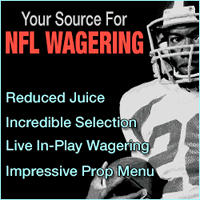 5Dimes Sportsbook does accept players from the United States and to our knowledge they do not limit any states from the ability to create a new account. This is great news for bettors, because 5Dimes has a lot of great things to offer their players who choose to sign up for an account with them. In fact, this sportsbook is one of the few that does not default to each state's legal age to bet to determine whether a potential player is allowed to wager; users only need to be 18 years old in order to register and wager with 5Dimes Sportsbook.
Some of the notable features that you can expect to spot at 5Dimes include certifications and licenses to ensure legitimacy. 5Dimes is very transparent because they want their players to be comfortable knowing that they are with a trusted American-friendly sportsbook for which you are legally allowed to bet real money.
Deposit Methods
Payout Methods
Bonuses
Mobile Play
Live Betting

✔

Credit/Debit Card

✔

Western Union

✔

MoneyGram

✔

Money Order

✔

My Cash/Gift Cards

✔

BitCoin

✔

Person to Person

✔

Person to Person

✔

Cashier Check

✔

Money Order

✔

Debit Card

✔

My Cash/Gift Card

✔

BitCoin

✔

Pre-Paid

✔

50% New Player Bonus

✔

Free Play Rewards

✔

Point Mover Rewards

✔

$25 Free Live Betting
Latest Sports Betting News
Feb 16, 2018
The Winter Olympics and economic sense. [...]
Feb. 14, 2018
Doping in sporting events like the Olympics seems inevitable/ [...]
Feb. 12, 2018
State censorship – and success or failure - to play a role in how much North Koreans see of Winter Olympics. [...]
February 11, 2018
British Snowboarder Out Of Olympics After Fracturing Heel [...]
February 10, 2018
Unusual Suspect Hurt Team USA's Olympic Figure Skating Odds [...]
Federal Sports Betting Laws In The United States
Three main U.S. federal laws encompass sports betting in the U.S. All three attack from different angles, and all three remain a key part of limiting sports wagering in the U.S. Whether it is to protect the integrity of the game, or to stop businesses from profiting, all are serving a purpose.
Professional And Amateur Sports Protection Act - PASPA is a federal law relating to land-based sports betting. This law passed in 1992 and banned sports wagering in all but a few states. Nevada and Delaware are the two states with active sports wagering today, though Montana and Oregon also have that ability.
More: Learn More About PAPSA
Wire Act - Ruled in 2011 to apply only to sports betting, the Federal Wire Act targets sports betting businesses and the way that they accept payments for a bet. No forms of wire communication are allowed under the Wire Act by a betting business to help in the process of a financial transaction for such an act.
More: Learn More About The Federal Bank Wire Act Of 1961
Unlawful Internet Gambling Enforcement Act - The UIGEA, like the Wire Act, forces American bettors to go to offshore sites. This law bans online gambling businesses from processing payments for bets and wagers into the site. To sum, the site can't do what it's designed to do, though the actual betting process is not outlawed.
More: Learn More About The UIGEA
State Laws About Sports Betting Online And In Person
With there being 50 states in the U.S, there is that potential for many sports betting laws at the state level to be made. Some states have many sets of betting laws, though many others rely strictly on the federal government and what those laws say. In any case, the potential for states to implement their own betting laws is there.
If you are interested in your state betting laws, we invite you to check out pages dedicated to your state specifically, and check out online sportsbooks that allow bettors from your state to play or real money.
Legalization Of Online Sports Betting In The U.S
Sports betting is very limited when it comes to being able to walk into a sportsbook on land here in the U.S. If you live in Nevada, you have plenty of options. If you live in the other 49 states, you don't. Even in the case of Delaware where it is legal, there are specific restrictions. As far as what the future holds for betting on sports, there are governing bodies in sport, including leagues like the NFL and organizations like the NCAA that go against it.
There are many constituents fighting to legalize sports betting in America. The PASPA is outdated, and by now, most people agree that it does more harm than good by creating even more illegal bookies and nefarious betting rings throughout the states. New Jersey has come the closest to overturning the federal ban, and Governor Chris Christie is set to meet with the Third Circuit Court of Appeals again soon to try and get what most people think is an inalienable right back.
More and more states are fighting to get sports betting rights. New York, Minnesota, Indiana, Mississippi, Texas, and South Carolina have all considered sports betting bills of late, and the news channels now bring up the fight against PASPA frequently. It is bizarre to us that anyone can group sports wagering into the category of a "game of chance". More and more state representatives are starting to voice their opinions on this as well, and we could very possibly see legal nationwide sports betting in the next few years.