7 NFL Playoff Prop Bets For The Conference Championship Round
Jan 18, 2018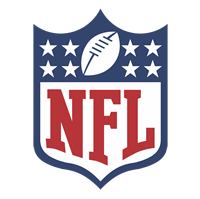 It seems like just yesterday we were waiting to see who would win Wild Card Weekend, and now we are preparing to watch the last four games before Super Bowl Sunday. For bettors, this means getting their last few NFL bets in for the season.
While wacky prop bets are often associated with the Super Bowl, the leading oddsmakers have special NFL Conference Championship props and futures posted ahead of this weekend's matchups. You'll find bets that stray far from your typical moneylines, totals, and point spreads.
Some of the props will be directly related to players or coaches in the AFC and NFC title matchups, while others will focus on how the teams perform. Bookmakers have even found ways to incorporate the Stefon Diggs Hail Mary, and the rumored Belichick-Brady beef onto the oddsboard. In any instance, you may be surprised by the NFL props that have been set up for the Jags vs Patriots clash and the Vikings vs Eagles romp.
Here are 7 of the most interesting 2018 NFL Playoff props and futures for the Conference Championship Round in sports betting states that can be found at Bovada:
Will the Stefon Diggs game-winning TD be shown on TV during the broadcast of the Vikings/Eagles game?
How many times will Carson Wentz be mentioned during the game vs the Vikings?
Over 3.5: -200
Under 3.5: +150
Who will record the most Receiving yards in the Conference Championships?
Adam Thielen: +500
Rob Gronkowski: +500
Stefon Diggs: +600
Brandin Cooks: +650
Alshon Jeffrey: +800
Zach Ertz: +800
Chris Hogan: +1000
Danny Amendola: +1000
Nelson Agholor: +1000
Keelan Cole: +1200
Marqise Lee: +1200
Dede Westbrook: +1400
Kyle Rudolph: +2000
Who will record the most Rushing yards in the Conference Championships?
Leonard Fournette: +150
Dion Lewis: +200
Jay Ajayi: +300
Latavius Murray: +425
Jerick McKinnon: +1000
Who will be the first coach to part ways with their respective teams?
Bill Belichick: -150
Nick Saban: +110
Will there be a successful 2 point conversion in the Conference Championship Round?
Will either game go to Overtime in the Conference Championship Round?