5 Power Five Players That Have Declared For The NFL Draft
Jan 11, 2018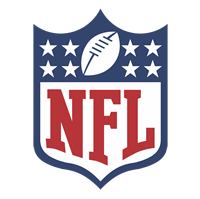 College football's biggest teams in the Power 5 have plenty of stars that have unsurprisingly opted to forgo their final year of school and instead pursue their dreams playing in the National Football League. While we have yet to hear any official declarations from the recent CFP National Championship teams, we can take a look at 5 Power Five players that have declared and are expected to be first-round picks in the 2018 NFL Draft.
Lamar Jackson – Louisville QB
"After much discussion with my family and coaches, I have made the decision to take the next step in my career and enter the 2018 NFL draft. It has been nothing short of an honor to be a member of #CardsNation and to play for this university."
Lamar Jackson has been argued to be one of the greatest college football players of all time. Signing with Louisville in 2016, Jackson's college football campaign has been nothing short of phenomenal. During his first season, the star quarterback threw for 3,543 yards and 30 touchdowns. This was a record-setting season that also saw Jackson win the Heisman Trophy, AP Player of the Year, Walter Camp Award, and Maxwell Award. In 2017, Jackson posted 3,600 passing yards, 27 TD's, and 10 interceptions. The 2017 3rd place Heisman nominee also had 1,601 rushing yards and 18 scores. Jackson is largely regarded as a first-round 2018 NFL Draft pick.
Quenton Nelson – Notre Dame G
"Going to Notre Dame was the best decision of my life. Thankful for everyone who was a part of it from a football and academic standpoint #GotDatDegree #LoveTheeNotreDame"
Notre Dame guard Quenton Nelson declared for the 2018 NFL Draft via his Twitter (@BigQ56) after helping his team win a 21-17 victory over LSU in the Citrus Bowl. Nelson was a Unanimous first-team All-American and is one of the top offensive linemen in the 2018 NFL Draft. During the 2017 season, Nelson started in all 12 games and did not surrender a QB hit or sack. Pro Football Focus also gives Nelson a 48.1 rating, making him the highest-rated offensive lineman in the country.
Orlando Brown – Oklahoma OT
"After talking things over with my family and coaches, I will be declaring early for the NFL Draft. It's been an amazing 4 years here. I wouldn't want to be a part of any other university. Thank you Sooner Nation!!!"
Offensive tackle Orlando recently declared for the 2018 NFL Draft via his Twitter account (@ZEUS__78). This season, the redshirt junior finished as the two-time winner of the Big 12's Offensive Lineman of the Year Award and was in the running for the Rimington Trophy. CBS Sports has ranked the OT as the best in college football and gives Brown a No. 4 player rating in the overall class. Brown has the potential to be the first man of his position selection in the 2018 NFL Draft.
Sam Darnold – USC QB
"After talking to my immediate family, very close friends, and many people who have helped me throughout my life, I have made the decision to declare for the 2018 NFL draft."
USC quarterback Sam Darnold is another one of the top QB prospects in the 2018 NFL Draft. After earning the starting position in 2016, Darnold led USC to nine consecutive wins. The redshirt sophomore was in the running for the Heisman at the start of the 2017 college football season but had a rough start, throwing 13 interceptions and losing eight fumbles. Still, Darnold is a top quarterback that has the arm and the speed for the NFL. He threw for 4,143 yards and 26 touchdowns in his final season with the Trojans and led the team to a Rose Bowl win over Penn State. Darnold departs USC with a 20-4 collegiate career record.
Saquon Barkley – Penn State RB
"God has blessed me with the opportunity to pursue the dream I have had since I was a little kid of playing in the NFL… After lots of thought, prayer, and conversation with those closest to me, I have decided to forgo my senior season and enter the NFL Draft."
All-American Penn State running back Saquon Barkley is one of the top players in the 2018 NFL Draft class. In the 2017 season, Barkley had 54 catches for 632 yards and three touchdowns. He has 1,271 rushing yards and 18 TD's, not to mention ending his Fiesta Bowl finale with a career-record 92-yard touchdown run. In his three years as a Nittany Lion, Barkley finished with 5,538 all-purpose yards and 53 touchdowns. Barkley is expected to be one of the top 5 running backs selected during the draft.
The 2018 NFL Draft is not just on the radar of every college football fan, but online sportsbooks as well. BetOnline Sportsbook has already posted NFL Draft betting odds on the first quarterback to be selected, and you can expect more options on the betting board as we get closer to Draft Day on April 26th, 2018.
As of January 4, UCLA's Josh Rosen has -120 betting odds to be the first QB drafted, while USC's Sam Darnold follows with +175 odds. SportsBettingStates.com thinks this is likely to change once the official list of NFL Draft prospects is released.